I didn't intend to do two long rides back to back, but I suggested to Roger that it could be raining on his strawberry picking plans tomorrow. So, we switched outing to today, and I rode from home to Leesburg, and Roger picked me up.
Left right at 6 AM, and it was a very pleasant ride, almost alone the first hour. Was worried if I could make it without suffering horribly, but I think the three advil knocked down any stiffness from yesterday, and a banana at 45 minutes, and shot blocks at two other intervals helped.
Saw a beautiful female woodpecker to start, then two bunnies, a fox, deer, and, yes, turtles, right near the end.
A little one...which I moved off of the trail.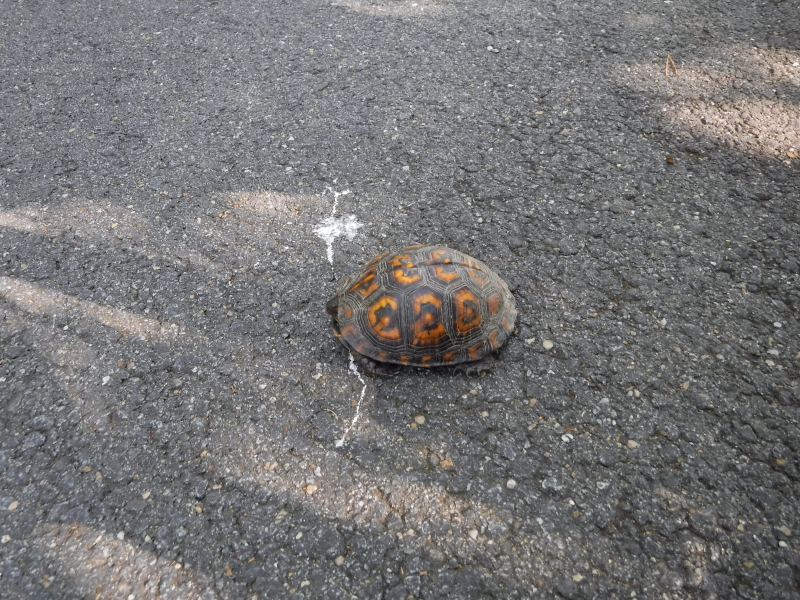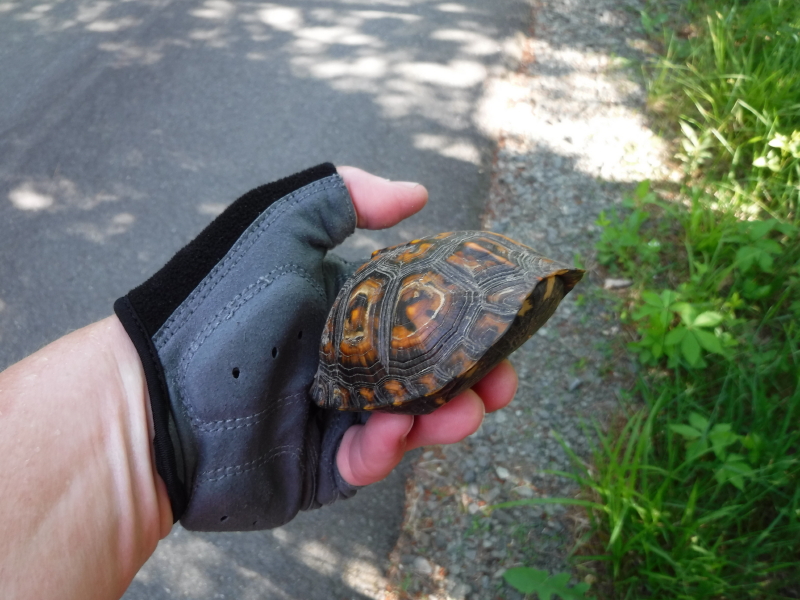 And a bigger one, which I left to fend for itself.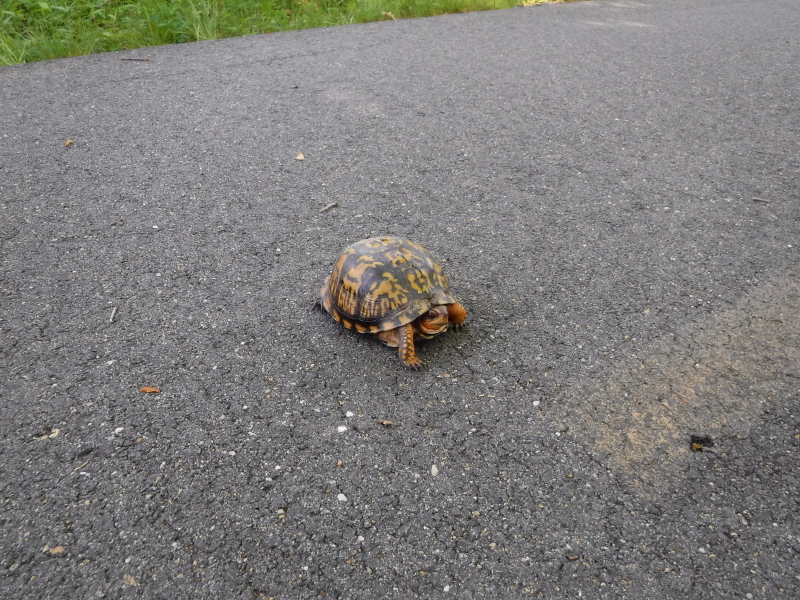 After meeting Roger, we took White's Ferry to Maryland, and we timed it perfectly and were the only car to cross.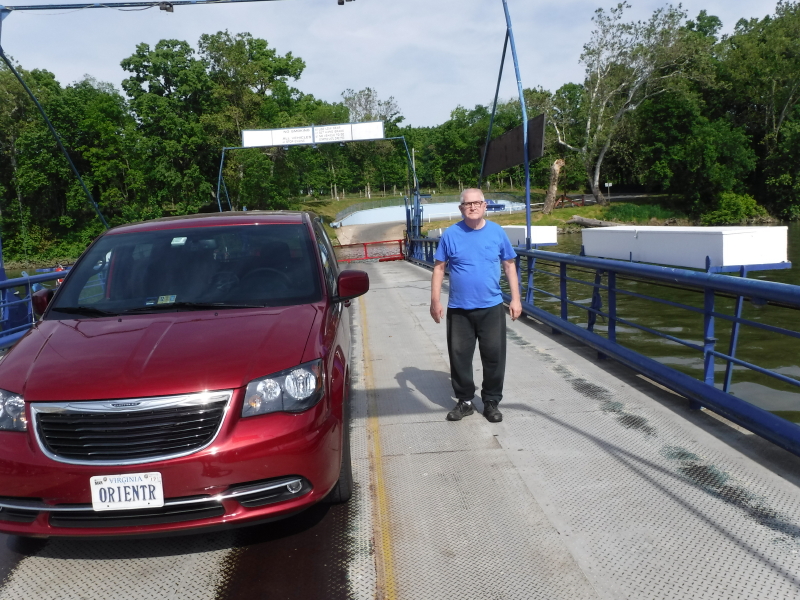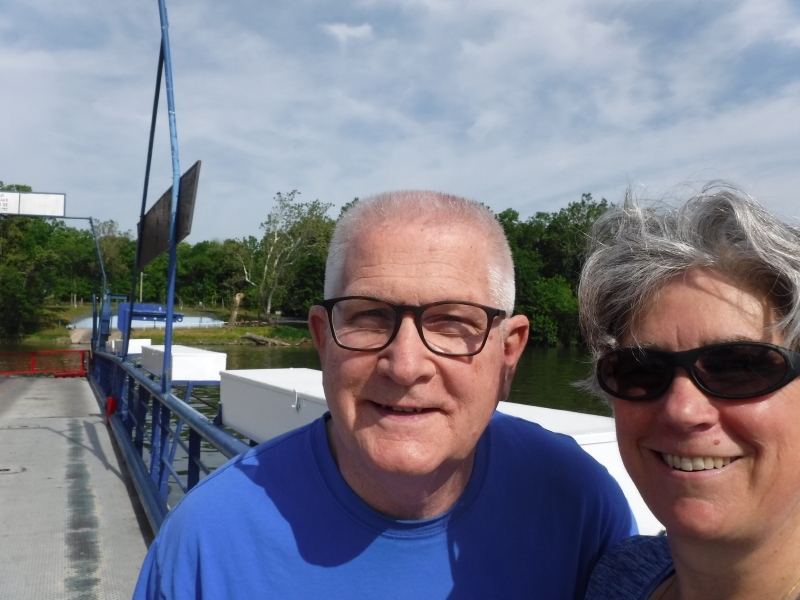 Getting ready to pick strawberries.
Taking the tractor to the field.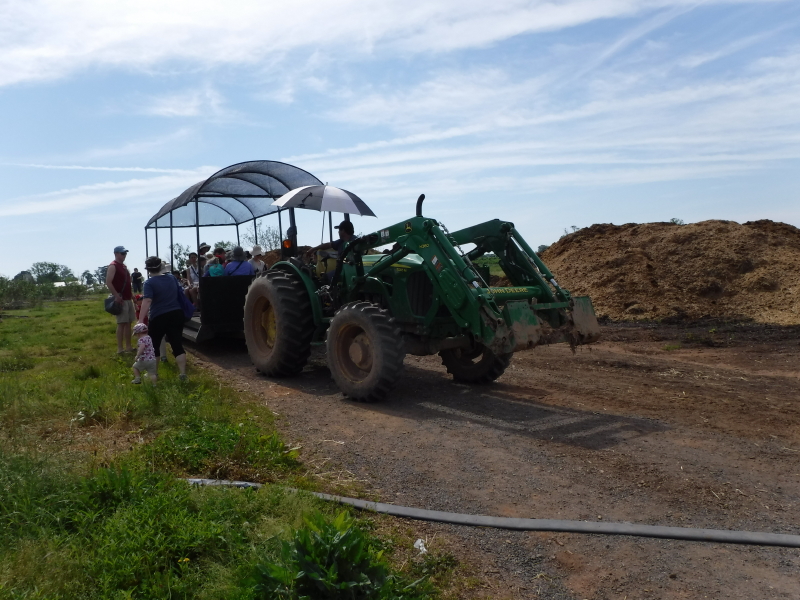 Slim pickings, but I got my ticket punched for going along.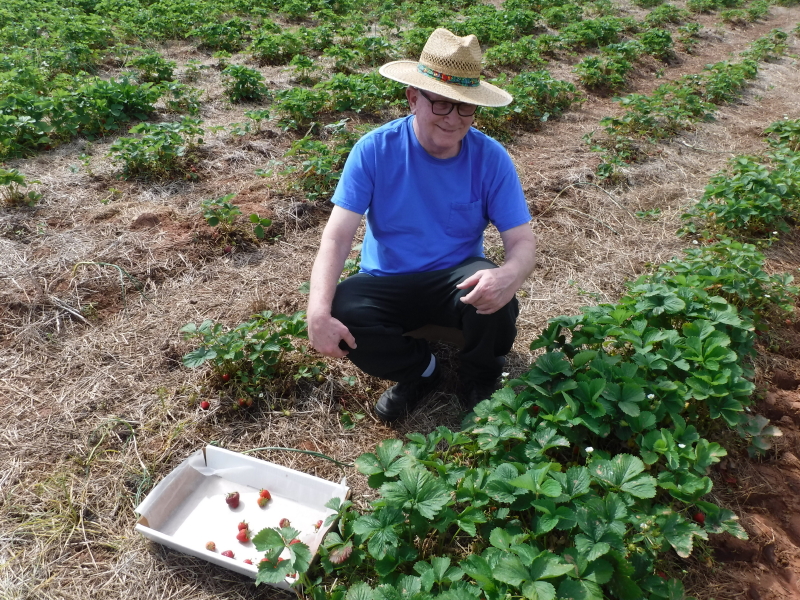 A fine outing.