4.4 miles with 293 m climb per the FR.
More in a little bit.
So, 24 hours later, and maybe a little bit more than a little bit has passed, but not as much time as what has passed since NAOC and the related unwritten log entries...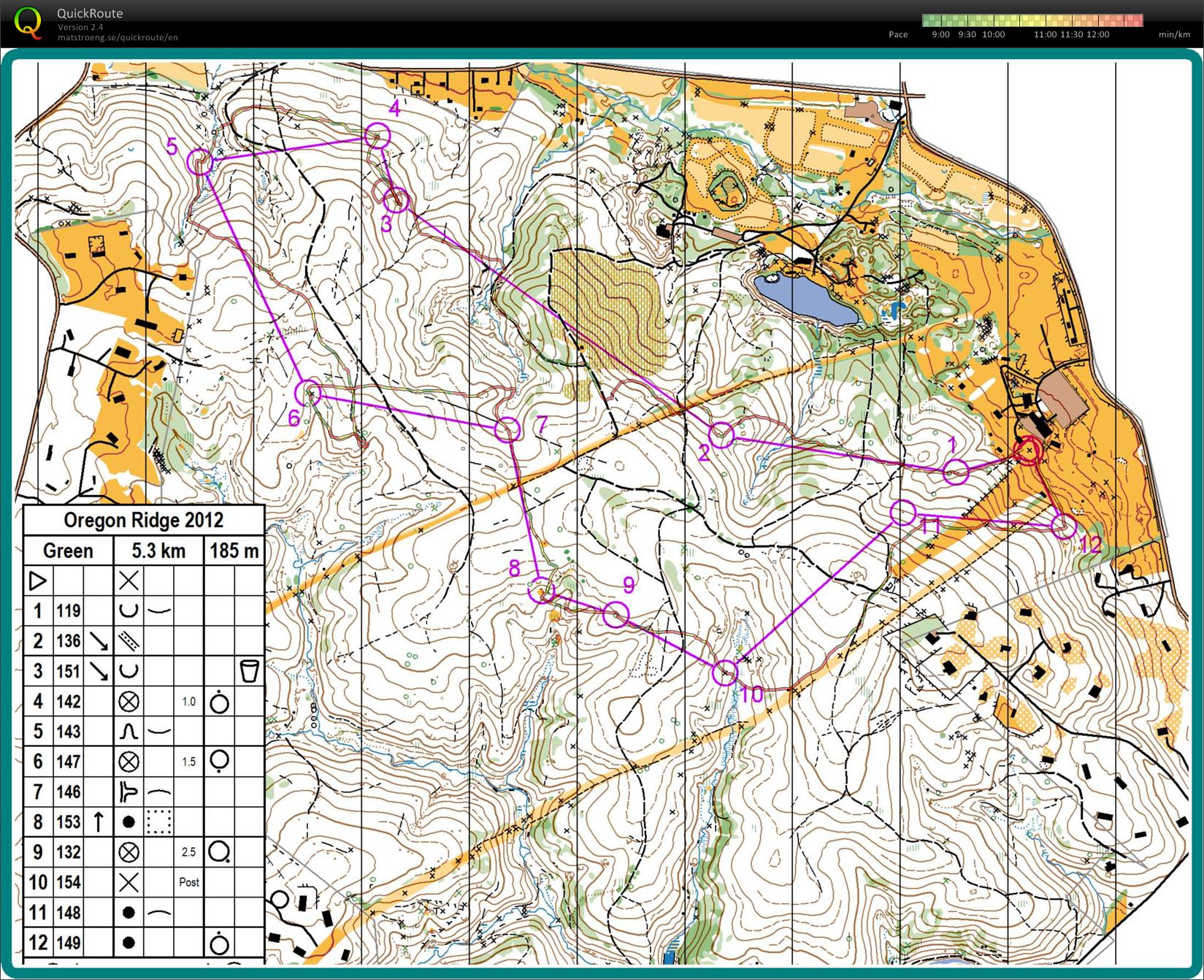 Slept a bit better last night, thanks to an additional pillow and some adult beverages, on top of 9 hours of fun in the sun and wind.
Left Eddie's around 9 AM after a lovely breakfast of Snoopy pancakes and two diet cokes. Threw back some OJ as well, just to pretend that I was eating healthy.
Sandy followed me to the park, and she and Amy helped me unload the messy O'Mobile from yesterday's event in order to sort things out. Huge amount of gratitude to both of them with helping me get organized - both from yesterday and for today.
Last night, we had decided on Green vs. Brown, and Sandy texted the DVOA women who were coming and suggested they do Green as well. Nice to be part of the representation.
Handed off the epunching duties to Heidi and headed out a bit later then expected. Knew I wasn't going to be speedy, and I was suffering at the first control. Slogged it out, egged on a bit by running into Addie (F18) who was messing up a couple of controls, mostly the same ones as I.
So, I hung in there, with a goal of just finishing, and a reach goal of breaking three digits, and a dream goal of holding Addie off. And, I was so close, until my heels, especially the left one became so painful. I could barely walk, and going down the ski slope was equivalent to the pain I felt at the end of 18 hours in the Rogaine I did with Sandy a few years back.
Refused to quit but lost 4 minutes going down the slope to the last control and to the Finish - supposedly only 200 meters away - the longest 200 meters of my life. I sat down and took off my shoes once I was on the lovely, cushy grassy area, and I walked it in from there. Worst Finish split of the 77 people who did Brown, Green, Red, and Blue.
Ah, well, I finished, and it was under triple digits, and without Addie's mistakes, she would have lapped me anyway, so all in all, it was a very satisfying effort.
Worked the computer and waited for my controls and stands to come back in. In the car by 4:30, home by 6 and unloaded by 6:30.
Besides losing my voice, and being sore all over, which I'll take over not being able to exercise, it was an excellent weekend.