So, I offered to do a little pre-night-o write-up for tomorrow to get a few more people to come out and try it. I took some pictures to illustrate, but I never quite got around to putting it together. Here is the start of what was in my head...silly as it is.
Grab your gear, and don't forget to dress properly for the conditions. The best lights are lightweight but bright. Mr. Bear is sporting a 1995 headlamp from the Nature Company. Headlamps have come a long way since then.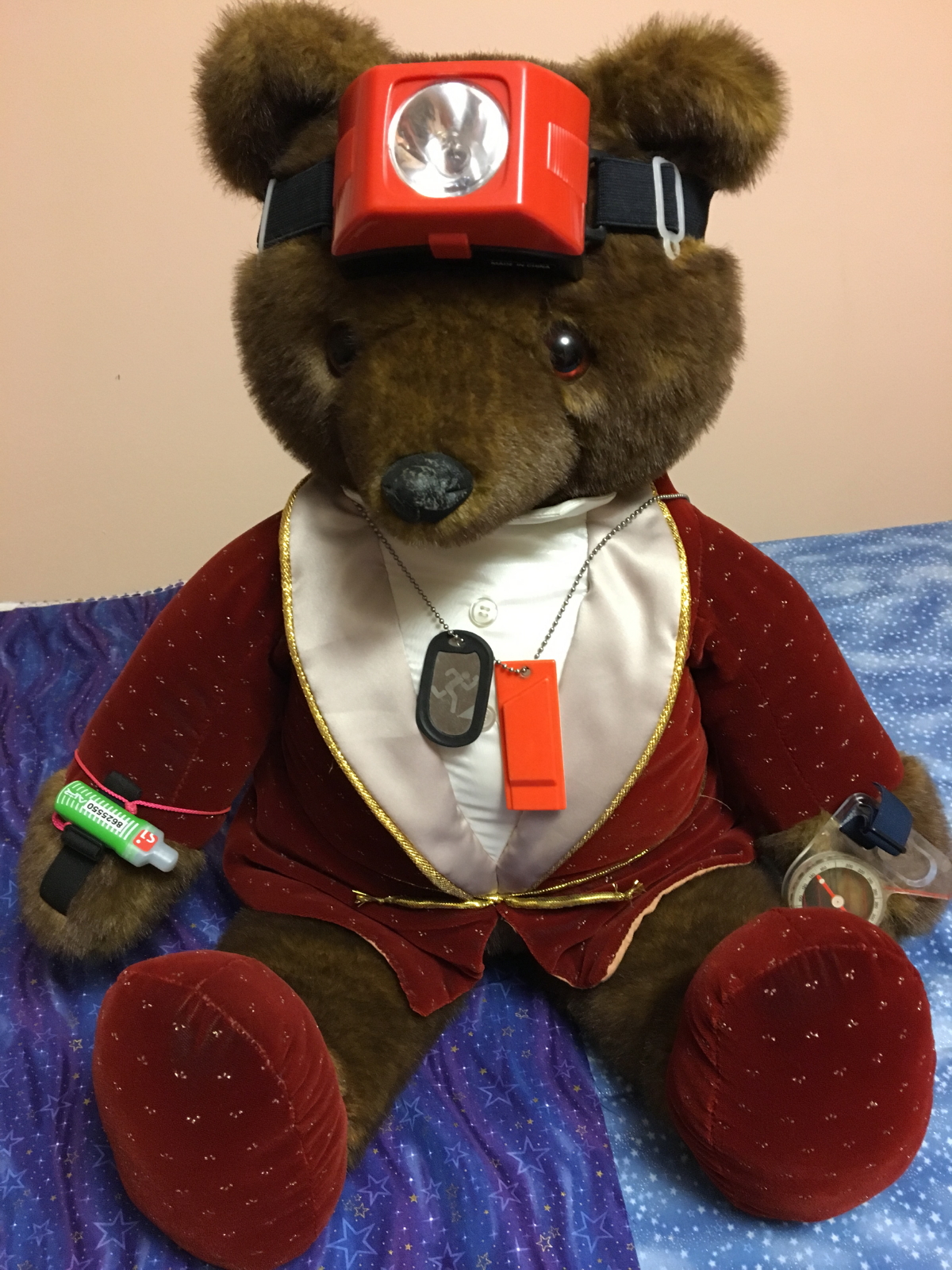 Not too keen on going out by yourself? Then invite a friend or two and go out as a group. Good company and more lights that way too. And, you only have to stay ahead of the slowest person in the group.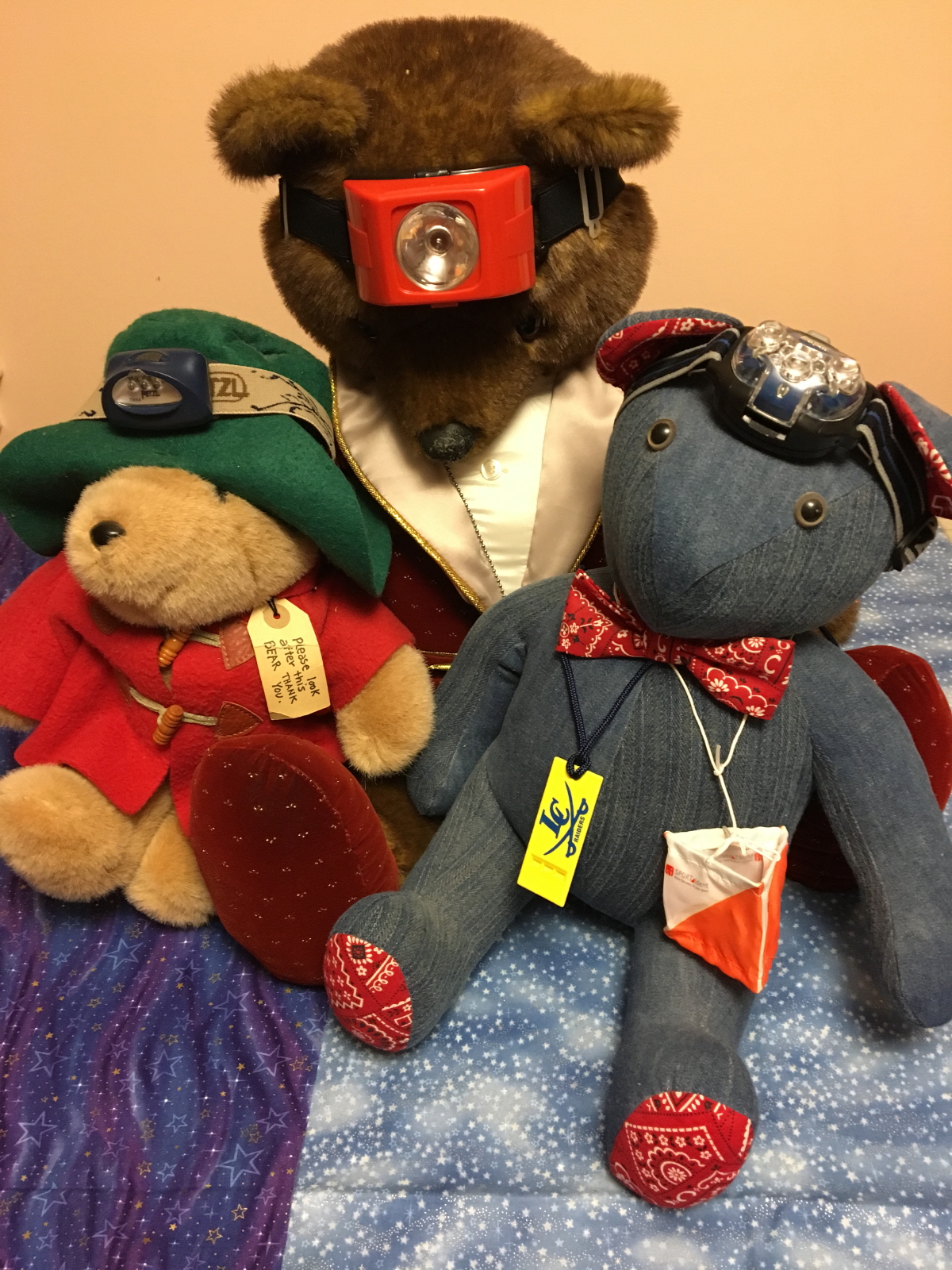 Carry a backup light, preferably a handheld one with a leash. Leave the camping lantern at home. A lightweight handheld light is good for scanning the woods for the reflector on the control. Reminder, everything that reflects may not be a control...
No, the flashlight on your phone shouldn't be counted as your primary or backup light.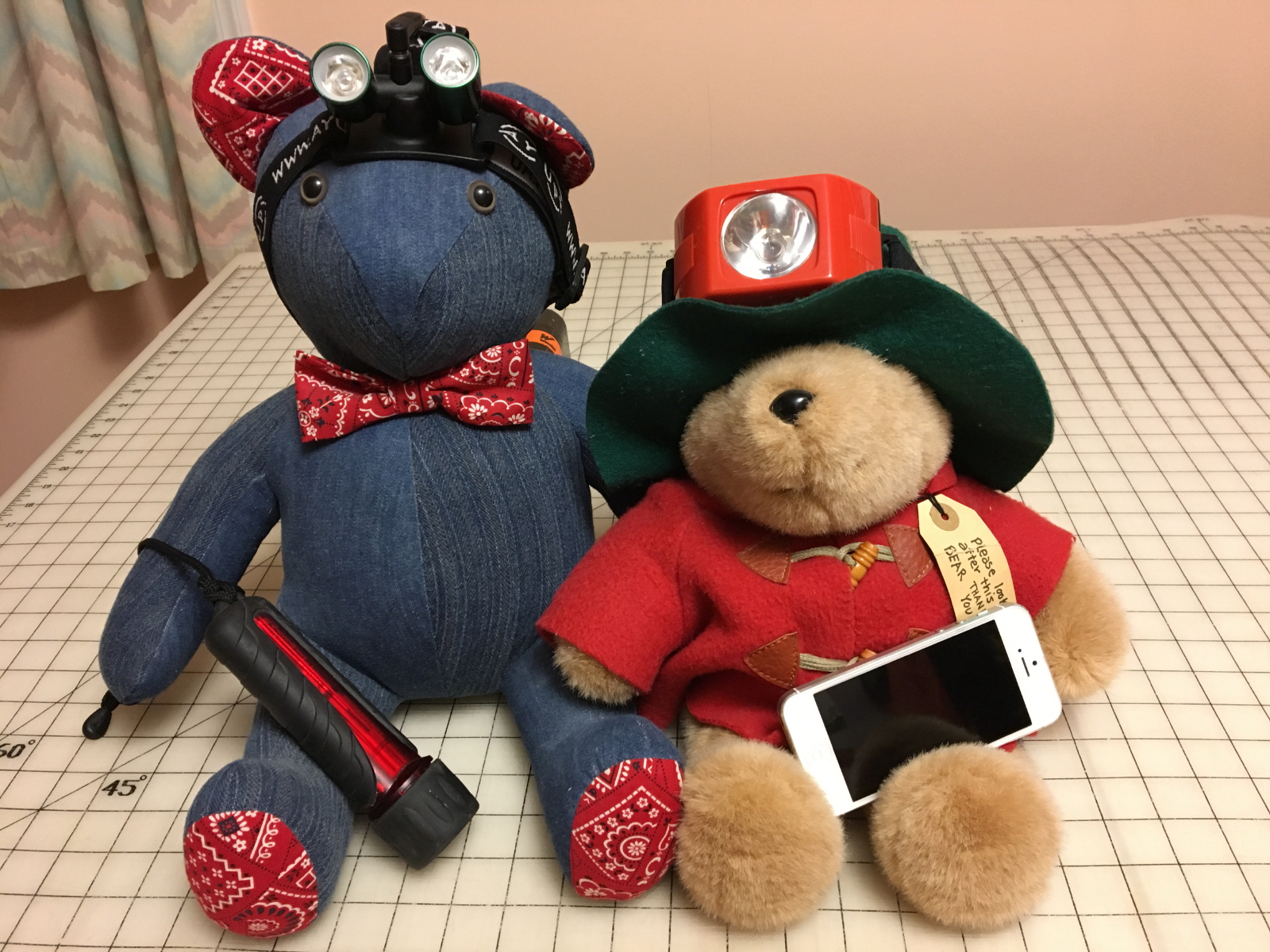 It can be harder to navigate at night. The terrain looks flatter and it takes longer to go the same distance as it does in the daylight. So, don't be afraid to choose an easier course than what you usually do during the day. It can be quite satisfying to complete a course at night, easy or otherwise.
Most importantly - do not jump out and scare people. Some of us are spooked enough without help from others.