Crashed last night and woke this morning feeling 100% better then yesterday. Decided to follow through with yesterday's plan which was to cut the holly bushes back. About four hours outside today.
Here is the before (minus the part I had already trimmed before I took the picture):
And the after. Objective achieved - I can now see up and down the street when I look out of the front door. This frontal view looks pretty good, I may not be heading to divorce court - Roger hates when I butcher the holly bushes...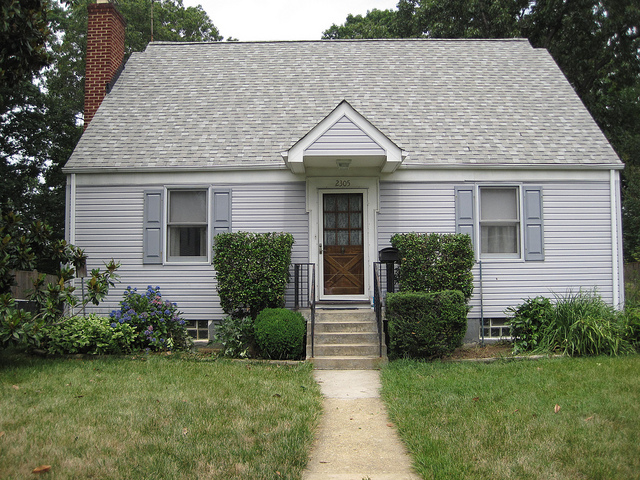 Unfortunately, while the front view is good, the view from the top tells another story - a bit barren. And, then there is the new 14" electric chainsaw, which was purchased to cut down the tall parts of the front bush (not pictured), so either way Roger will still be unhappy when he returns from Iowa on Sunday. But, heck, I like the results, and right now, that is all that counts!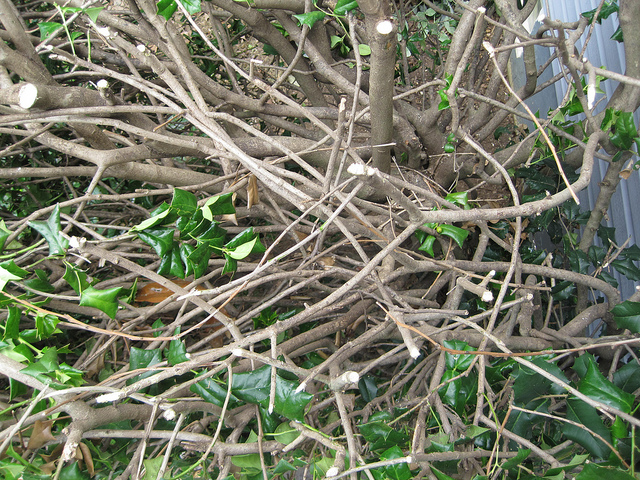 I was pulling some dead stuff away from the red hot poker plant when I was attacked by a number of yellow jackets. First, I whimpered. Then, I screamed (low guttural sound). Followed that by running around to the back to the hose off the bees, which turned out to be worthless since they were already attached to me by their stingers. The cold water did feel good though. Once I peeled off my shoes and shorts (happy to have my longer undies on underneath), I picked off the attached bees, and then I started sobbing. I realized that this was not good for the whole asthma thing, so I calmed myself, finished cleaning up, and then called it a day.
Though it felt much worse at the time, I was only stung 4 times - right hand, right inner thigh, left heel, right ankle (hurts the most).
On the better news side, I didn't draw blood today with the power tools or cut any power cords. A new record!
Back to work tomorrow.