Training Log: nh
In the last 7 days:
activity
#
time
miles
km
+m
Orienteering
3
1:57:26
13.42
(8:45)
21.6
(5:26)
Total
3
1:57:26
13.42
(8:45)
21.6
(5:26)
Orienteering race 30:42 [5] 5.9 km (5:12 / km)
shoes: VJ Bold
2. plass i Løvspretten, 14 sekunder bak Anders Vister. Jeg løp bra igjen uten noen store bom, men jeg tapte litt tid på løypa. På den 3. løp jeg ikke rett nok på ut fra posten før myra og jeg var på feil nese på den 18.


Second place in Løvspretten, 14 seconds behind Anders Vister. I ran well again without any big mistakes but I lost a bit of time on the course. On the 3rd I didn't run straight enough out of the control before the marsh and I was on the wrong spur on 18. Results…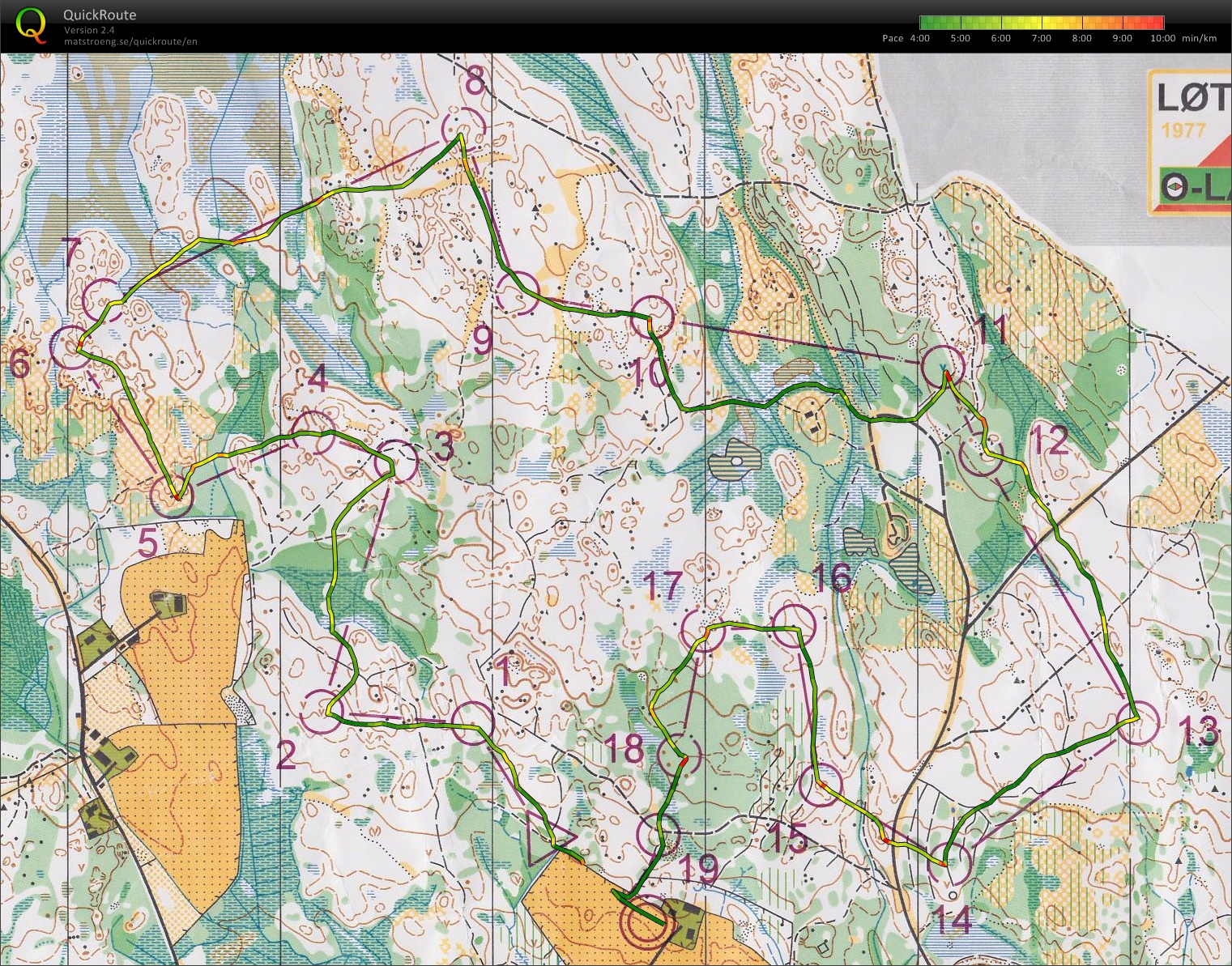 Orienteering race 56:56 [5] 10.5 km (5:25 / km)
ahr:171 max:180 shoes: VJ Bold
Jeg løp bra i Elgdilten men jeg ble nr 4, nesten 3 minutter bak første. Jeg bommet ikke og løp hardt, så kanskje jeg bare ikke var rask nok. Igjen det var lett orientering med veldig god sikt og lette poster.


I ran well in Elgdilten but I finished in 4th place, almost 3 minutes behind the winner. I didn't loose much time and ran hard, so maybe I just wasn't fast enough. Again it was easy orienteering with good visibility and easy controls.Results…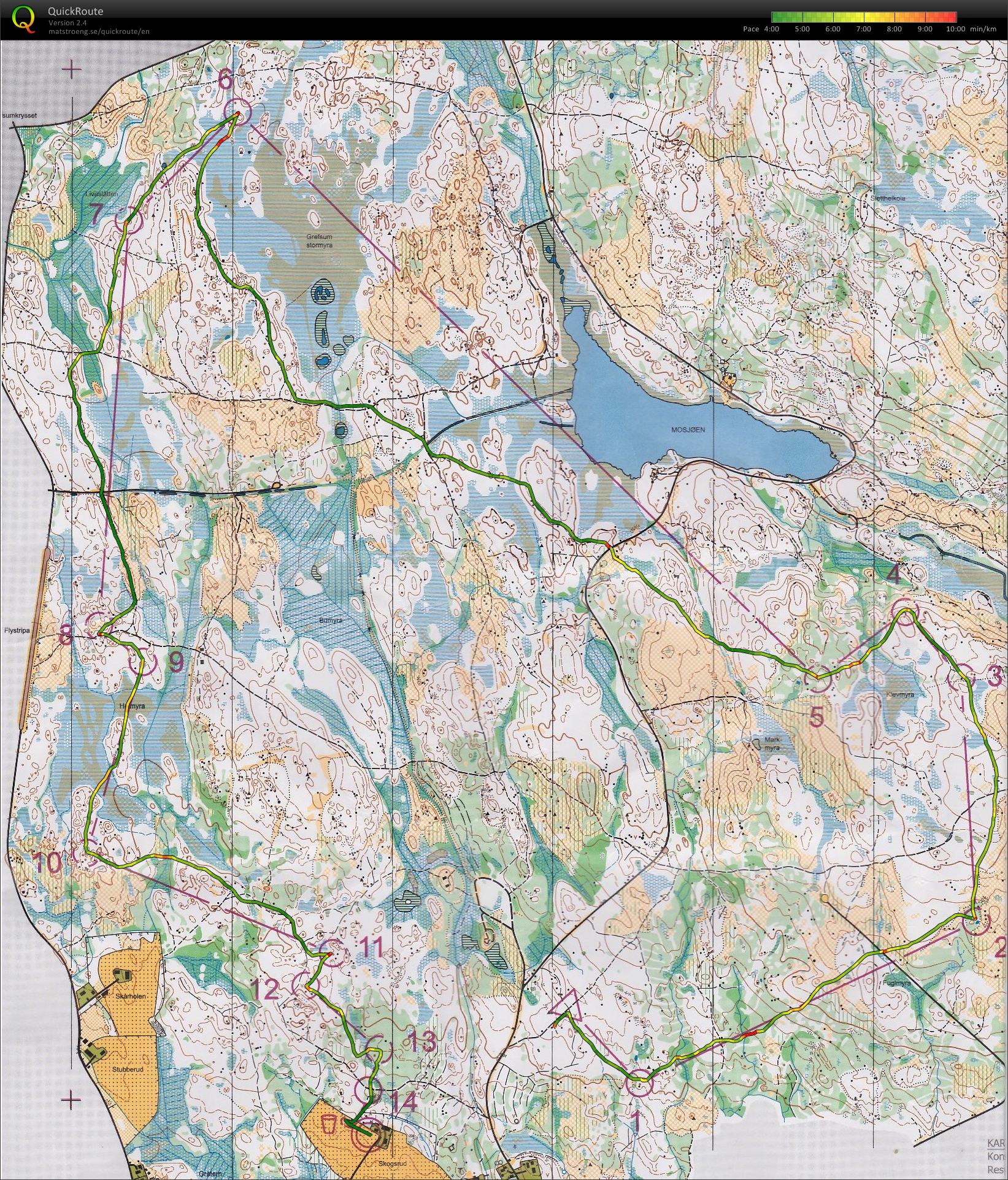 Orienteering race 29:48 [5] 5.2 km (5:44 / km)
ahr:175 max:184 shoes: VJ Bold
Jeg kom på 1. plass i Pinsesprinten i Hamar i H17-20. Jeg løp ganske bra men jeg bommet 1 minutt på den 7. posten. Løypa var ganske lett men på den 7. jeg var ikke helt sikker hvor jeg var etter kollen mellom de to bekkene.


I came 1st in Pinsesprinten in Hamar in H17-20. I ran quite well but I lost 1 minute on 7. The course was quite easy but on the 7th I had no attackpoint after the small hill between the streams.Results…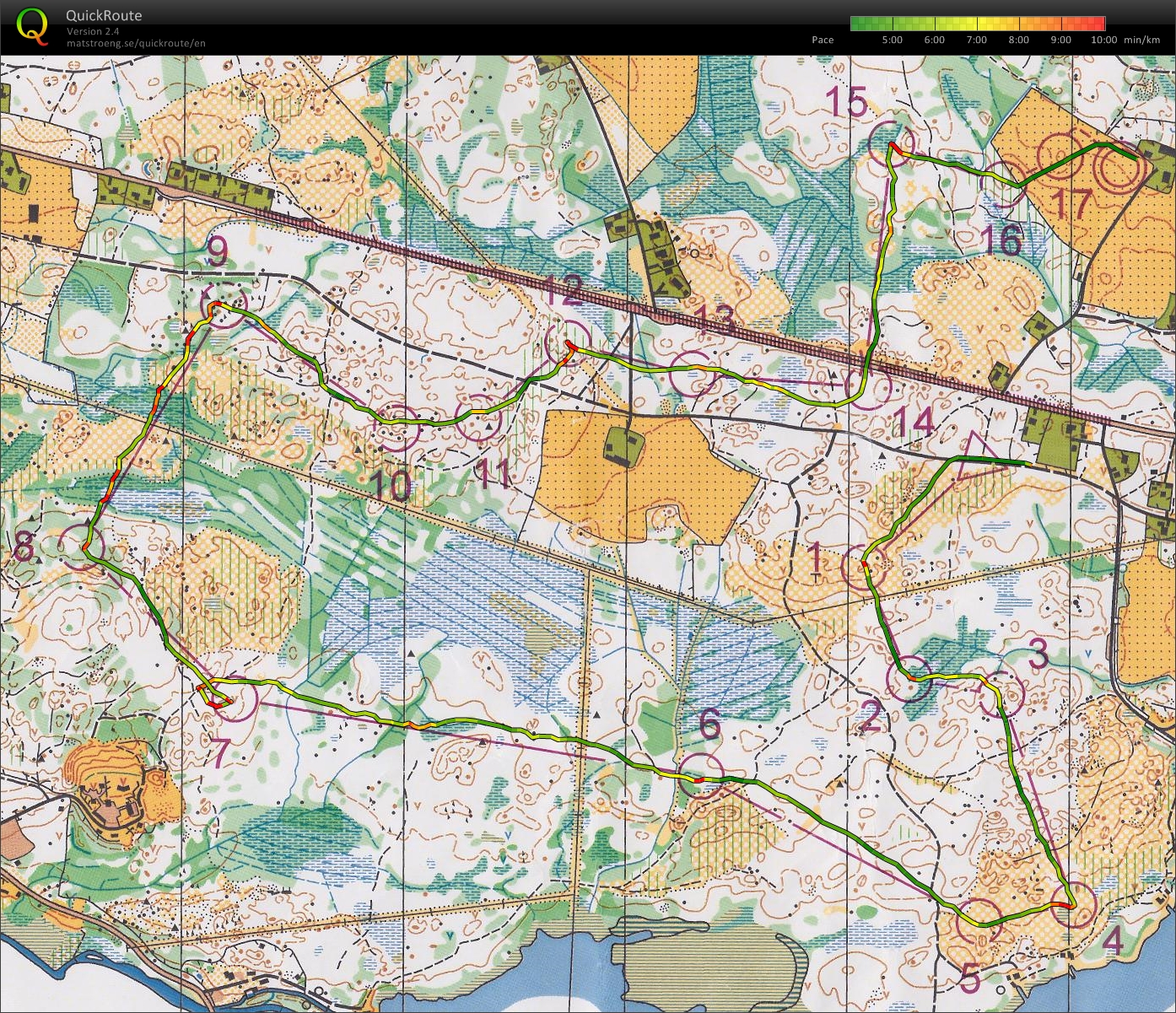 Recent Weeks:
all weeks | months | years | as calendar